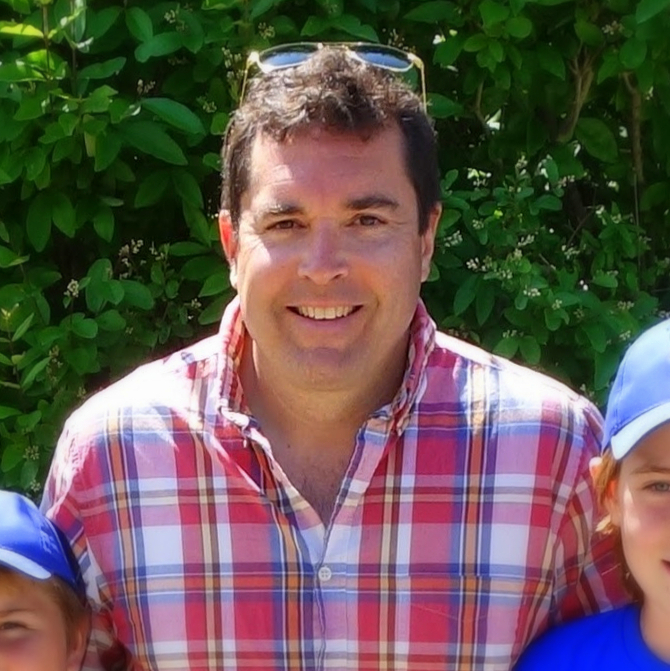 what i've learned about it all as a dad
10 things i've learned from my co-occurring disorders as a dad
At the start, I said hope is the key -- you have to truly believe that things will get better in recovery. I've found that this doesn't refer just to the person in recovery. You want your loved ones to believe things will truly be better, too. And that keeps you doing action. And it makes for better lives for everyone that you care about. For me, that especially means my two children.

In my experience, the work of properly managing a mental illness — and the work of daily action in recovery from self-medicating with alcohol — that work does more than just address your co-occurring disorders. It makes you a better person. A better parent. In my case, a better dad. What I've learned in recovery has made me more available to my kids. More present and patient. More empathetic and understanding. We're more emotionally close than ever. I've always loved parenting -- for five years I was a stay-at-home dad -- and now I'm better at it, thanks to what I've learned in recovery.

Doing the daily work of bipolar maintenance and alcohol self-medication recovery has another benefit for parenting, in my experience. I've found that recovery makes you grounded and more confident. It's about tools and competence: I feel I can handle what my kids toss my way. They know this, which helps them, too -- they know I'm not going to judge them, and that I can be useful to them, no matter what is happening in their lives on any given day.

In my experience, parenting can be difficult -- there are ups and downs and lots of curveballs. It's a challenging part of life. But, in my experience, recovery builds skills that let you navigate parenting and the ups and downs your kids have. Their successes, mistakes, worries, questions; the daily grind of their schooling, activities, sports; friends; and, as they get older, the really difficult issues that can come up. It isn't glamorous to be a parent -- but with the skills of recovery, it doesn't matter. What matters is that you are actually there for your kids, and they know it.

Another benefit that I've found: Doing the work required to handle co-occurring disorders gives you a great way to model many useful things to your kids. When age appropriate, you can show them how you take small action steps each day; how those steps create change and hope; how to end bad habits and create new, good ones; how to ask for help; how find people you trust, how to seek suggestions from them . . . and how to get through tough times. The list goes on. In my experience, kids need these skills in all parts of their lives.

I've learned it's important to model for your kids how to move from being ashamed to unashamed, from having fear to being unafraid, and from living in secret to trying trust and communication and openness. So much of what I was taught in recovery is transferable -- I'm amazed how the tools I've learned in recovery, and the daily action steps, are useful to my kids for the different and varied issues they face in their own lives.

More modeling: I've learned that the work of getting back up on your feet, after hitting rock bottom, is some of the best teaching you can give your kids. They learn things can change and improve -- that things are not inevitable, or permanent, and that mistakes can be repaired, over time, through perseverance and action. They see how life can become meaningful, even if it seems empty or scary, and they see the benefit of having real human connections. In all of this, they see what can happen if you are able to pick yourself up, and dust yourself off, and try again, even when it seems hopeless at first. In other words, I've realized that this entire journey has modeled the benefits of hard work in the form of perseverance and resilience.

In my experience, the worst part about my co-occurring disorder was how, some nights, I was detached and unconnected from everyone, including even my children. It's hard to really be there when your mind is altered. Now, in contrast, these past five years in recovery, my connections with each of my two children are deep and strong. I'm fully present when we're playing, talking, listening -- and we all know it. This is a joy.

In my experience, the work of recovery from co-occurring disorders takes far less time and energy than letting the disorders run your life. Which means I have more time to do what I love -- spending time with my kids. Laughing, playing sports, just being present for them. In recovery there is so much extra time for the people you love.

And in my experience, one of the best ways to keep your recovery, and continuously strengthen it, is to pass it on. So in addition to modeling what I do, I actively teach my kids how to do the specific skills I've learned. We practice. Like writing gratitude lists, for example. Writing a daily gratitude list is simple but excellent little action step to take, and it builds hope, and, for me, it reminds me how humbly grateful I am, for everything in this second chance.